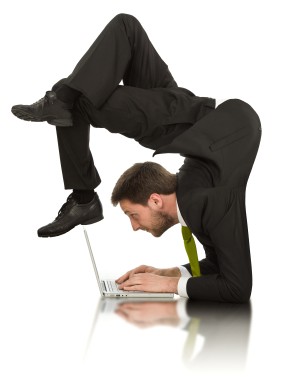 Flexibility, balance get high marks
The Dallas Morning News.  Dallas' Image Dynamics makes 'best' list for its family-friendly schedules.
Kim Zoller didn't think she was doing anything special by offering extremely flexible work schedules and phased-in re-entry from maternity leave.
As the mother of two boys, the 37-year-old owner of Dallas-based Image Dynamics Inc. was simply giving her 11 employees –including eight moms –what she wanted for herself when she started her company 14 years ago.
But her employees thought it was special, so they nominated her $2 million-in revenue professional training company for Working Mother magazine's latest list: Best Small Companies.
Image Dynamics made the grade, along with 24 other entrepreneurial enterprises around the country with clever initiatives to help staffers cope with hectic lives."It's become a passion for me," says Ms. Zoller. "I want other people to have the same flexibility and balance that I have in my life. It makes people more excited about what they're doing, whether it's here or at home."
Carol Evans, chief executive and founder of Working Mother Media in New York, couldn't agree more.
For 20 years, Working Mother has highlighted major companies with family-friendly policies. The idea behind the 100 Best Companies list is to nudge –make that push and even embarrass –chief executives into implementing programs that help working moms.
But it's hard for small enterprises to relate when some of the big corporate benefits cost more than their annual revenue."They cannot be held to the same standard as the 100 Best because most don't even have an HR department," Ms. Evans says. "On the other hand, they shouldn't get off the hook completely."
Their own standard
So this year, for the first time, Ms. Evans turned her magazine's attention to little companies that do creative things. She wanted to show that it doesn't take deep pockets to be deeply caring.
"What small companies do is like night and day from the big companies," says the 53-year-old mother of two teenagers. "They didn't really have programs. But when their people had babies or circumstances got tough for them, these companies rolled out customized ideas to keep them on board. There was almost nothing they wouldn't try."
Women owned 17 of the small firms featured in the April issue. All but one of them has children. "Entrepreneur moms know exactly what the problems are, and they know what the solutions might be, too," says Ms. Evans.
Among the bright ideas: paid leave for birth and adoptive parents, flexible work schedules, mentoring and leadership training.
Most provide Family and Medical Leave Act benefits even though the federal law applies only to companies with 50 or more workers.
A travel company in Massachusetts flies employees and their families –including pets –from satellite locations to attend the company picnic. A publishing company in Ohio gives even off-site part-timers profit-sharing bonuses.
At Image Dynamics, employees create their own schedules and split their time between the company's office in the Preston Forest area and home offices scattered around Dallas and Fort Worth. They can take three training or enrichment courses of their choosing every year. Company retreats mix business and pleasure.
Gain, no pain
The magazine didn't ask how much these benefits cost. And Ms. Zoller has never calculated expenses.
"It's actually an enormous gain, because our retention is great," she says, noting that all of her employees have been with the company at least six years.
And speaking of retention: eXude Benefits Group Inc. in Philadelphia offers its 20 employees unlimited paid vacation, every other Friday off during the summer and a six-month, phased-in paid maternity policy.
Chief executive Marcos Lopez, the 40-year-old owner of the benefits consulting firm, is a great believer in giving employees free rein to paid time off. There's one caveat:
Abuse it, and you could lose it.
He swears no one has.
Sure, three years ago, one employee took off 50 days to get married. "That one stands out because she took off a ridiculous amount of time," he says. "But it was OK because the next year she took what is the average 12 to 15 days. "People are cautious because they know I can take this policy away tomorrow –not that I ever will."
In case you're wondering, unwanted turnover is practically nonexistent, and the company is solidly profitable, he says. Thank you for asking.
E-mail cherylhall@dallasnews.com
GIVING STAFFERS A HAND
A California software company allows employees to log 40paid hours a year for volunteer work as long as it's related to family –such as coaching a soccer team.
A childcare company in Washington,D.C., gives up to three months of paid leave to cope with a crisis such as elder care, child care or family transitions and passages.
A Colorado online company has a Love Team that helps employees with family emergencies by delivering dinner, shoveling snow or dog sitting.
The nine employees of Powell & Tiller Dental Care in Austin work three-day weeks and take turns cooking the evening meals for one another's families.
SOURCE: Working Mother magazine, April issue